Five Trends to Watch for in 2023

Aug 17, 2022
Carey Neilson, Cox Automotive Business Intelligence Director
The Driving Forces for Automotive Digital Marketing in 2023: Mid-Year Predictions for Navigating the Road Ahead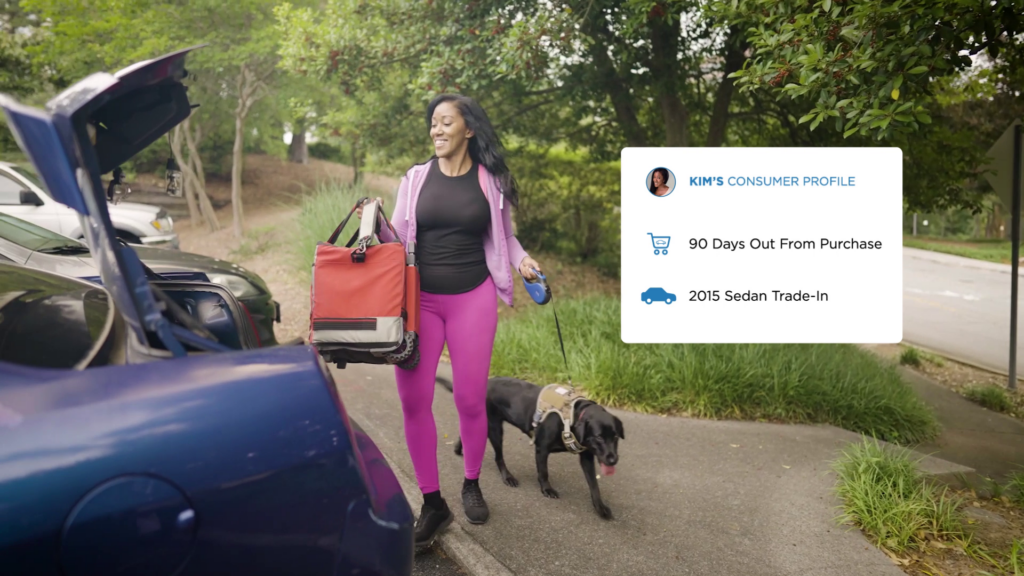 As summer winds down and the fourth quarter of the year looms on the horizon, it's hard to believe that in many ways the automotive market is still uncertain. Microchip shortages have now shifted to inflation concerns. Consumer confidence for the road ahead is waning. At Cox Automotive, I have spent the last few months assessing the automotive marketplace to help OEMs better navigate digital marketing decisions, as many begin planning for 2023. With that in mind, here are my top five automotive industry trends to watch while preparing for the year ahead.
Supply and Demand  
Let's be honest, the vehicle supply chain situation is still bad. There are approximately 75 thousand fewer vehicles than 2021 and ~1.5 million fewer than 2020. Right now, the days-supply for new vehicles is around 37 days.?
Continued chip shortages and supply chain problems are leading to low inventory, with up to 85% of car dealers predicting they will never return to pre-pandemic inventory levels.?
Low inventory does not mean car researching has stopped. Actually, we've seen quite the opposite.
As the post-Covid world reopens, we will return to car dependency, regardless of whether world events are favorable. Consumers are still shopping for new cars, and we can see the activity on Autotrader and KBB.com. Online shopping visitation for non-luxury vehicles has increased from 3.9 million in 2020 to 5.6 million in 2022.? Consumers are looking at an average of four brands and two car segments. About a quarter of shoppers are very flexible in their purchase behavior, shopping both new /used and luxury/ non-luxury categories.? And we don't anticipate seeing that trend change much.
Finding the Sweet Spot in Digital Marketing 
The good news is we are seeing that buyers are willing to wait for the right vehicle. They understand the current inventory issues, and approximately 85% of those who are likely to postpone are willing to wait 3 or more months for the right vehicle.​?
We also know that about half of our site visitors are 6 or more months out from making their vehicle purchase, so OEMs definitely have the opportunity to influence. They also should think of Autotrader and KBB.com as the premiere digital marketing solution to reach and influence car shoppers long before they have made their purchase decision. With Cox Automotive's DRiVEQ data technology, OEMs can reinforce brand messaging while shoppers are still influenceable.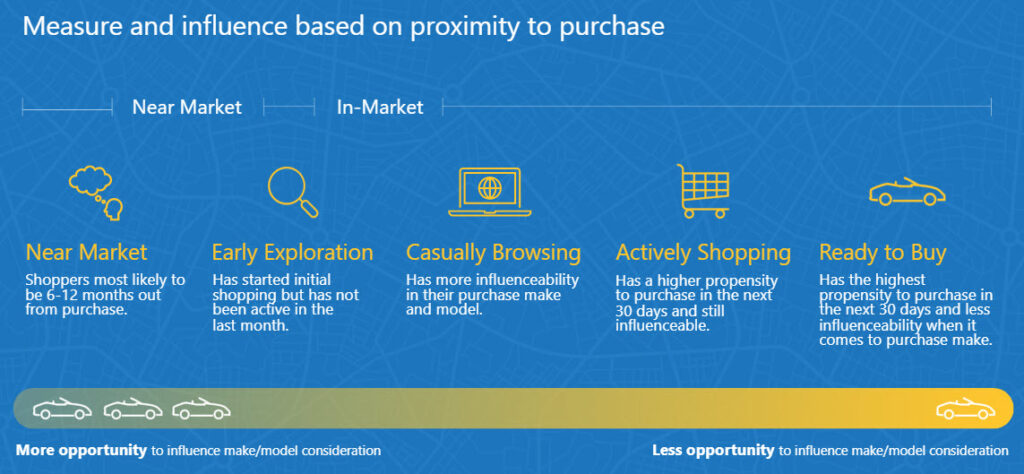 Vehicle Pre-Order as the New Norm 
The past two years have disrupted systems, and long-held instincts about automotive marketing that have guided the industry for years. About one-third of consumers are likely to pre-order their vehicles and expect delivery to take around 10 weeks. And, nearly two-thirds of shoppers believe pre-orders are the new normal for future vehicle purchases.​?
As inventory shortages persist, shoppers believe that custom ordering will allow them to get what they want in the future, even if it takes a little longer for their vehicle to arrive. Which has been shown to lead to increased satisfaction and loyalty.
The Rise of Digital Retailing
Recent studies show that 7 in 10 consumers agree that by 2023 most people will prefer to shop for a car online versus visiting a dealership in person.​? The fact that this number remains unchanged from 2021 suggests that this is almost definitely becoming our new normal. And it's not surprising given that automotive digital retailing has proven to deliver a better experience for shoppers and dealers alike.​
In 2020, we significantly moved the needle as an industry on improving consumer satisfaction with the car buying process, reaching the highest levels we've ever seen. In 2021, we saw an overall dip due to low inventory levels and high prices, but buyers who completed more than half of the process online maintained satisfaction levels that were in line with 2020.?
It's interesting to note that when we talk to dealers, fewer than 2 in 10 believe that OEMs will create online sales channels that completely bypass the dealership network. In fact, most believe that dealers will remain an important part of process of buying a car.
Almost half of dealers see a future where their on-site inventory is greatly reduced and they start functioning more like experience centers or showrooms that deliver vehicles to consumers from a distribution center for OEMs.? Ultimately, what happens with this trend will be predicated in part on what consumers demand, Whatever the outcome, automotive digital marketing will need to adapt along with it.
Electrify Your Digital Marketing
It's no secret, rising oil prices are increasing consumers' consideration of electric vehicle and hybrid vehicles. Affordability and fuel efficiency are becoming more important to shoppers, and we're seeing an increase in search habits, based on these features.?
This massive growth in electric vehicle (EV) volume will not be possible without shoppers being receptive to EV technology. And it appears as we see consumer shifts in interest, with the top barriers to adoption, a softening over the last three years.?
Another way to make EVs more affordable is through leasing. According to Experian, roughly 1 in 4 EVs acquired in 2021 were leased. But one thing we've learned is that leasing penetration varies greatly across EV brands. So while approximately only 17% of all Teslas were leased in 2021, leasing penetration for other OEMs reached nearly 50%. That's a stark contrast and significantly higher than the average leasing rate of ICE vehicles, which stands at around 27%.
Something else we discovered about EV lessees is that fewer than half (47%) of them were leaning towards leasing when they first started the shopping process – much lower than the typical ICE vehicle lessee, of which approximately 68% leaned towards leasing. Given what we are learning about EV prices, it's no surprise that those who end up leasing an EV are most often influenced to do so because of the lower monthly lease payment.?
So, What Does This Mean for Automotive Digital Marketing?
Shopping for a new car will never look the same most likely. Data and intelligent marketing strategy is more important than ever. Consumers are still making decisions and considering their options as well as browsing with intent despite economic obstacles.
But as we've seen, their behaviors are shifting, and rapidly. However, car shoppers are still impressionable, and you still have the opportunity to influence them with the right message at the right time during the buying process. However, in order to have success in digital marketing, your communication strategy needs to adapt in 2023 to reflect these evolved buyer's needs and wants. When you do this, closing the gap between OEM campaigns and auto sales becomes possible.
Are you ready for data that drives? To seamlessly integrate content and native advertising within a personalized environment? If so – find out more about a CAMP 360 data-driven marketing partnership by clicking HERE.