Creating a Positive Charge for Electric Vehicle Shoppers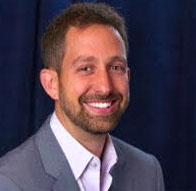 Apr 13, 2021
By Damon Johnson
Estimated reading time: 4 minutes
It's no longer "ready or not, here it comes." The age of the electric vehicle has arrived. With the EV segment's challenge to internal combustion engines, OEMs are at a tipping point to inform and educate consumers who are likely considering an electric vehicle for the first time. As OEMs race to introduce more and more new electric vehicle offerings, opportunities exist to close the gap between overwhelming choices and lingering consumer barriers to purchase through continued education. 
Electric vehicle consideration is rising among new car shoppers 
OEMs are still trying to uncover the winning strategy for gaining consideration in the segment's evolving landscape. Sales volumes of electric vehicles are expected to increase sharply in 2021, with upcoming EV versions of America's best-selling vehicles serving as a driving force of this growth. Electric vehicles are expected to double their share of the new car market by next year. 
With more inventory, variety and affordability coming to the EV category, consumer awareness and consideration are rising as the benefits to own become more apparent. According to a 2019 study: ​
98% of electric vehicle considerers value ownership cost when considering buying an EV

?

65% of these considerers think there are cost savings associated with charging an EV versus fueling a gas-powered vehicle

?

54% of people considering an EV believe there are cost savings on maintenance

?
Cox Automotive is seeing the spike in interest, with site traffic on Autotrader and KBB.com increasing within this segment as consideration rises. In fact, we've seen a 155% increase month-over-month in EV content consumption between February and March 2021 alone,? demonstrating the growing portion of our audience that is actively considering an electric vehicle. An integrated marketing plan promoting EV awareness can help OEMs create a credible, winning strategy during this critical early consideration stage. It's an unprecedented opportunity to set their brand and model apart from shoppers' many choices.
The charging point for unconvinced new car shoppers
While perception is positively shifting among electric vehicle considerers, there remains a portion of new car shoppers who are not yet convinced. The top obstacles to consideration for those potential buyers continue to focus on two key areas?: 
Cost to own 
Battery anxieties (charging time and charging infrastructure)
These common obstacles serve as evidence that shopping for an electric vehicle is inherently an upper funnel activity. Most shoppers are researching this segment for the first time. We know that third-party sites continue to be the most popular sources for information and education at the start and the end of a new car shopper's journey. With approximately two-thirds of shoppers looking to Autotrader and KBB.com to help along the path to purchase?, we play an integral role in informing and educating this segment of new car shoppers. They seek out our quality content for vital information to relieve lingering concerns and lower the barriers to an electric vehicle purchase.
CAMP 360: Driving positive change among new car shoppers
CAMP 360, the premier Cox Automotive Marketing Partnership, stands at the intersection of technological advances and elevated consumer expectations to reach new car shoppers. This is especially important for a category like electric vehicles. Potential EV shoppers are looking for assistance at every step. CAMP 360 precisely targets these shoppers to offer the right educational and informative content they seek right when they need it. For the unconvinced shopper, we are continuing to evolve our editorial content. With almost 50 new electric vehicle articles in development in conjunction with Earth Day 2021, we will continue to find ways to create the tipping point to EV consideration.
Cox Automotive is charging into the future of electric vehicles. Together with our marketing partners, we have the opportunity to make car ownership more sustainable by advancing electric vehicle education and adoption, all while delivering the confidence consumers seek. We will continue to develop ways to work with our OEM partners who share our vision to positively impact our world.